LA Beer Week kicks off in just a week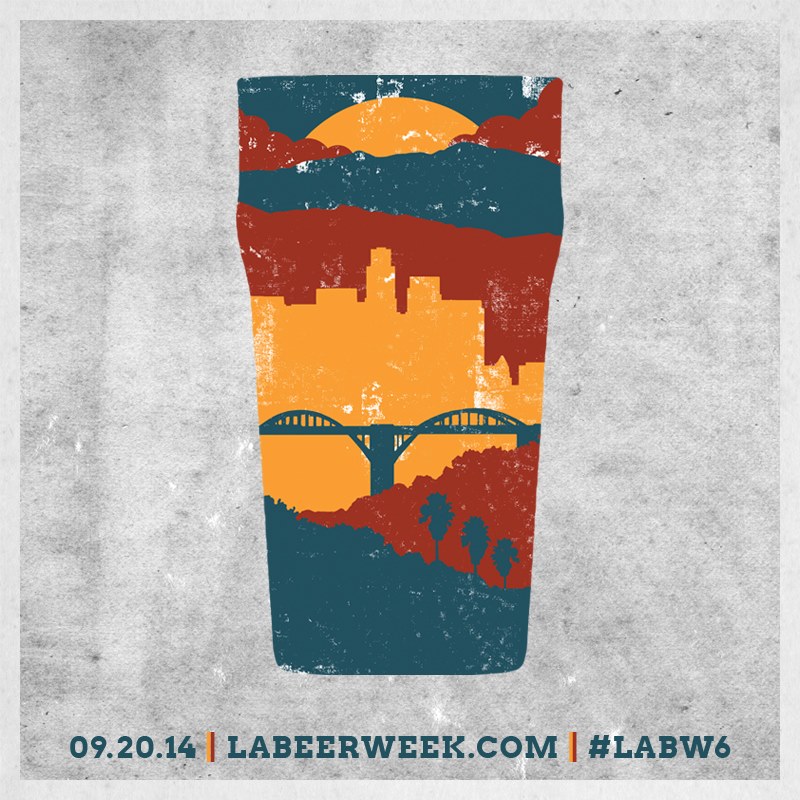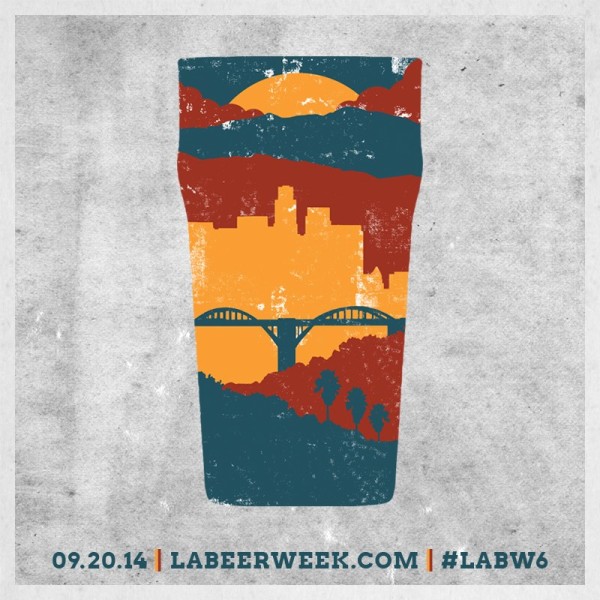 It's already starting to feel like LA Beer Week! Even though we have a few more days to go, Eagle Rock Brewery debuted its pale ale Unity (the official beer of beer week) at its taproom on Friday, and our dance cards from September 20-28 are filling up quickly.
What is LA Beer Week?
If you're new to the scene, LA Beer Week is a celebration of the Los Angeles craft beer culture for one week each year. Bars, breweries, restaurants and other venues host events throughout the week and all over Los Angeles – tap takeovers, music and beer entertainment, dinners/pairings, cask events… you name it!
The events themselves are not hosted by the LA Beer Week organizers – they are hosted by the venues themselves, so any beer/food or ticket purchases must be made through that venue. But all LA Beer Week participating events are posted on the official website, so the best way to see if there's something in your neck of the woods is to click here and filter through the calendar.
Otherwise, there are a few things we're really looking forward to on the east-ish side of town if you're over here, including:
This is THE event of LA Beer Week on Saturday, September 20. Hosted by the Los Angeles County Brewers Guild (which took over the LA Beer Week organizing this year), over 35 LA craft breweries will be pouring the unlimited 4 oz. samples. This year the event will be in Chinatown. Tickets are $45 general admission, $65 VIP (early admission) and $10 designated driver. Click here for tickets and make sure you get them soon, they tend to sell out!
It seems like in LA, every bartender/server is an aspiring actor, screen writer or musician. In this case, the latter is a huge benefit when it comes to craft beer bars/breweries battling for the title of Best Beer Band. I might be playing a little favoritism here – Sunset Beer Company is participating and they happen to have an amazing drummer (my husband). Nonethless – it'll be a great time watch Eagle Rock Brewery, The Bruery, Golden Road, Ladyface, El Segundo, Noble, Monkish and a other fantastic breweries battle it out. Tickets can be bought in advance for a mere $10 – click here.
This is a free beer crawl but you do, of course, have to pay for your drinks. Along Sunset Boulevard in Echo Park there will be some special beers being tapped The Bruery's So Happens It's Tuesday starting at 5:00 pm at Sunset Beer. Get a passport for special deals at participating venues, including Origami Vinyl, Two Boots Pizza, Mohawk Bend , El Prado, and The Short Stop (so far).
If you haven't been to one of Highland Park's newt brewery, now's your chance! Highland Park Brewery has been serving up some pretty mean (and really pretty) beers since their recent opening. Sour Beer Night will feature some favorites like Lazy Susan Peach and Nectarine Sour.
Well, shoot they aren't coming to Mohawk Bend like last year, but Firestone is bringing down four of their really amazing sour beers and you just can't miss this. First stop is at Tony's Darts Away at 12:00 pm (you'll find me there!), Library Ale House at 2:30pm, Naja's Place at 4:30pm and The Federal Bar at 7:00 pm.
The festivities will wrap up with Brewers Guild brewery members holding open house tours on the 27 and 28.
There are just a TON of great events – be sure to check out the official LA Beer Week event calendar here.
https://girlswholikebeer.com/wp-content/uploads/2014/09/10417574_940714692612412_9000630772298139870_n.jpg
800
800
Kelly
https://girlswholikebeer.com/wp-content/uploads/2015/04/GirlsWhoLikeBeer1.png
Kelly
2014-09-13 12:33:49
2015-04-23 01:25:25
LA Beer Week kicks off in just a week