Beer bloggers summit: Tips on beer photography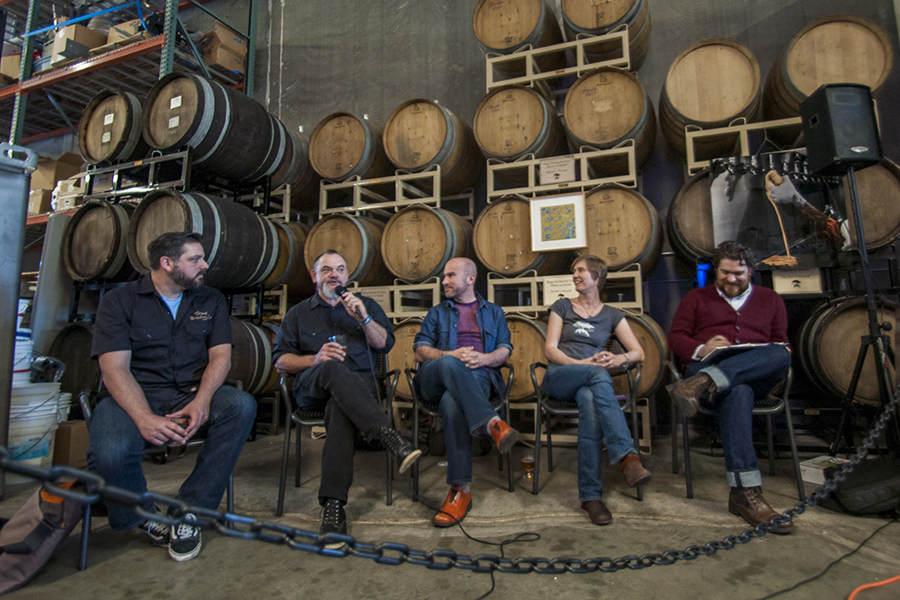 Yesterday we attended the Los Angeles Beer Bloggers summit at the wonderful Smog City Brewing in Torrance. A panel discussion, led by Beer of Tomorrow/LA Times writer John Verive, focused on one of our favorite subjects of all time: Beer photography!
The panel included Tyler Graham of Stone Brewing, professional photography Joshua Liberman, Laurie Porter of Smog City Brewing, and professional (beer) photographer Bernie Wire. While we got a lot of great information from the Q&A session, some of the tips we're taking note of for the future are:
Get creative with the angles and lighting
Include in the photograph the environment around you (the people, the location, etc)
Get weird and whacky (that one came from Bernie)
You'll find some of our photos soon on the L.A. Beer Bloggers website. In the meantime, this has us thinking of some crafty ways to take pictures of beer that won't bore our audience to death. As a way to get us all inspired, here are just a few of our favorite Instagram photographers taking some unique and pretty awesome beer photos:
Who knew you could pair these two great things together?
THE beer photographer (and a speaker at the LA Beer Bloggers summit on beer photography)
A very inspiring set of photos! Makes our beer photos look borrrrrring.
What's cuter than a one-eyed kitty and craft beer?
Consistently nice photos throughout!
Don't forget to follow @GirlsWhoLikeBeer on Instagram!
https://girlswholikebeer.com/wp-content/uploads/2014/02/la-beer-bloggers-summit.jpg
600
900
Kelly
https://girlswholikebeer.com/wp-content/uploads/2015/04/GirlsWhoLikeBeer1.png
Kelly
2014-02-24 14:15:37
2015-04-24 09:39:43
Beer bloggers summit: Tips on beer photography