Beer blogging adventures with Firestone Walker: Part 1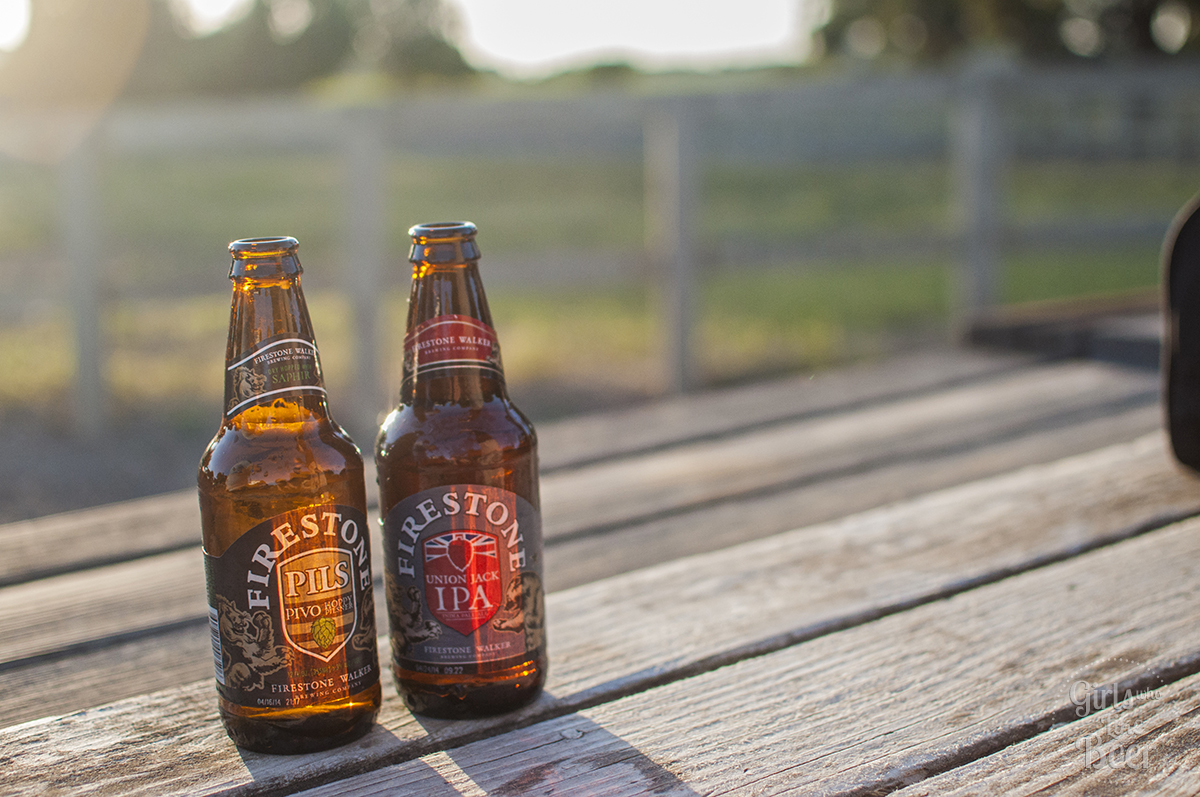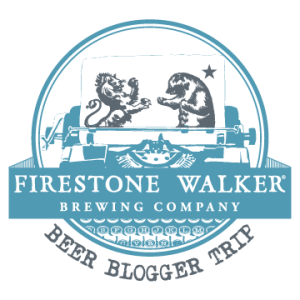 About a year ago, the Los Angeles Beer Bloggers received an invitation to tour Firestone Brewery in Paso Robles and the new Barrelworks in Beullton, in what ended up being an epic experience.
For this year's LA Beer Bloggers trip, Firestone showed off its latest expansion project in Venice Beach, where we had a peak at the new Taproom restaurant (nothing's been transformed yet, permits are still in the works). This is where we board a beer-filled bus heading to Central California guided by the lovely Anders Nilbrink of Firestone.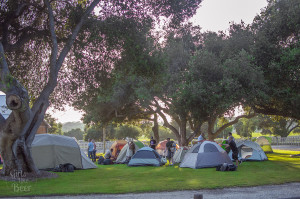 For the first night, we camped on "Area 51" – the property that was once the site of the original Firestone Walker Brewery in Los Olivos. Plenty of DBA, Easy Jack and Pivo Pils await us in buckets of ice as we unload and set up camp.
We then trek from the campsite on the back of a squeaky trailer (a hayride without the hay) sipping on cold bottles of Easy Jack as we pass by the alpacas, rows of grape vineyards and rusty, hard-working oil pumps. I had missed some announcement, but when David Walker stands on the back of a pickup truck and says "hop on" – well, you go.
Soon enough, we've arrived at Andrew Murray Vineyards in the old Firestone Walker brewery, where Andrew himself greets us with a dry, light Chenin Blanc and Sauvignon Blanc blend of the winery's This Is E11even series (note this This is Spinal Tap reference). Alongside Andrew, David Walker and Barrelworks Direct Jeffers Richardson told stories about the old days of brewing at the location, even those times they were making just "terrible" beer before they figured things out.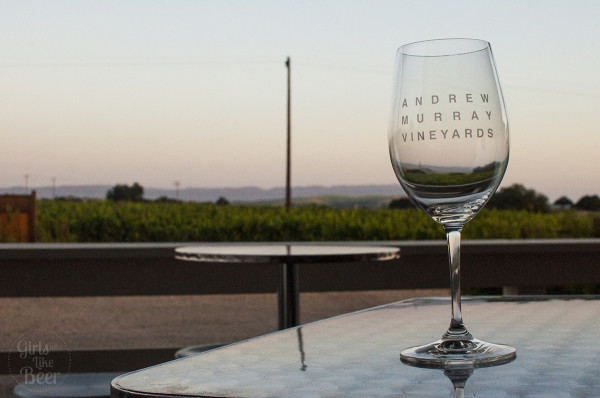 The sun is setting over the bright green vineyards so we head back to camp for a little surprise… a preview of Barrelworks' Bretta Rosé, which wasn't to be released until May 17. Barrelworks just starting bottling their wild ales this year, and production is extremely limited – they only produced 500 cases each of Feral One and Bretta Rosé (which is only their third release).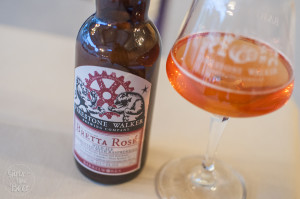 "Sour Jim" Crooks brewed Bretta Rosé with 1,000 pounds of fresh raspberries that came for free from a local source, which they were thrilled about despite having to remove them from tons of clamshells. It has a bright pink hue alongside a fresh raspberry flavor –not quite like a Framboise as this is much lighter as a wild beer and is considered a "California take on Berliner weiss."
Then onto some wine and beer blends – wow. The first was a 50/50 blend with a Bretta Weiss "base" (beer pulled from a batch 2-3 days into fermentation) and  Chenin Blanc wine – newly carbonated just for us. Another was a blend using pressed off Zinfandel skins from another local winery. All of the beers tasted were amazing examples of what Barrelworks is capable of when it comes to blending these incredible Wild Ales.
After dinner, over which we discuss the different flavors of French oak versus American oak, we mosey over to a fire bit and start yet another bottle share. I went to bed hoping not to get too drunk on night one, but thankfully I wasn't the first to head in.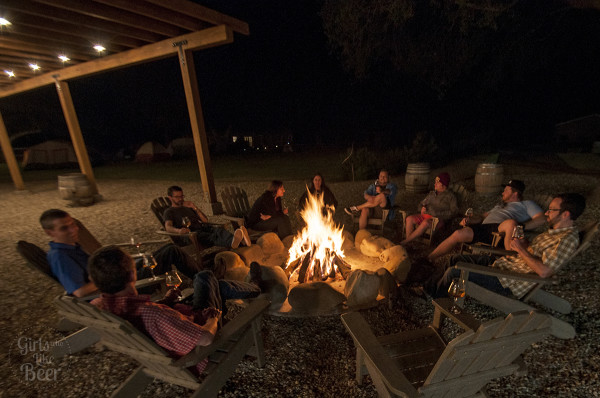 Stay tuned for part 2!
Full photo gallery:
https://girlswholikebeer.com/wp-content/uploads/2014/05/Firestone-Beer-Bloggers41.jpg
797
1200
Kelly
https://girlswholikebeer.com/wp-content/uploads/2015/04/GirlsWhoLikeBeer1.png
Kelly
2014-05-28 21:00:07
2015-01-29 15:16:43
Beer blogging adventures with Firestone Walker: Part 1