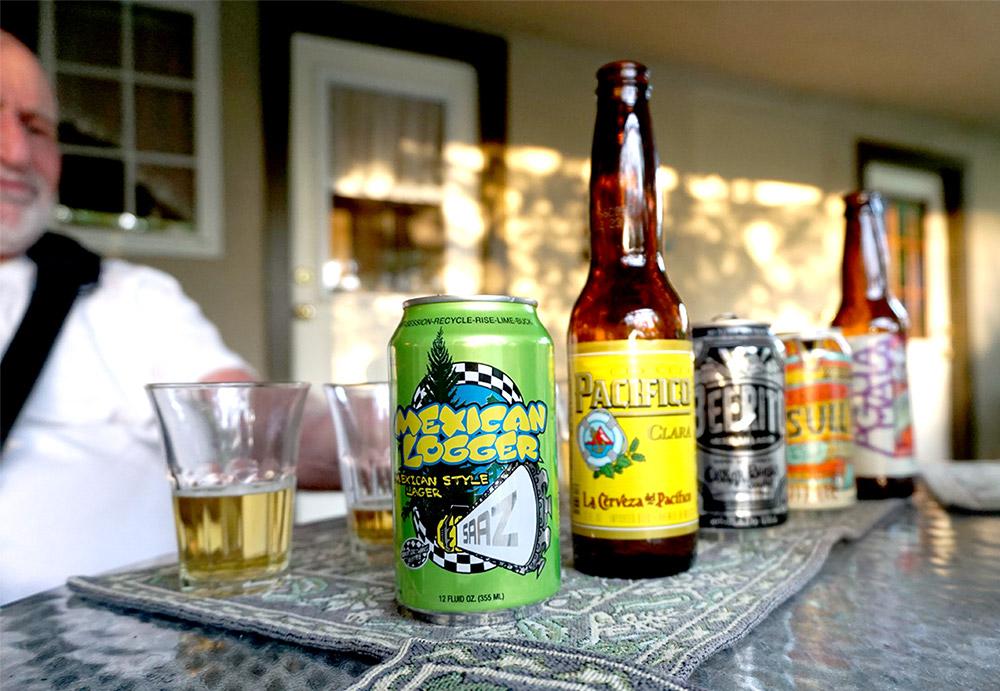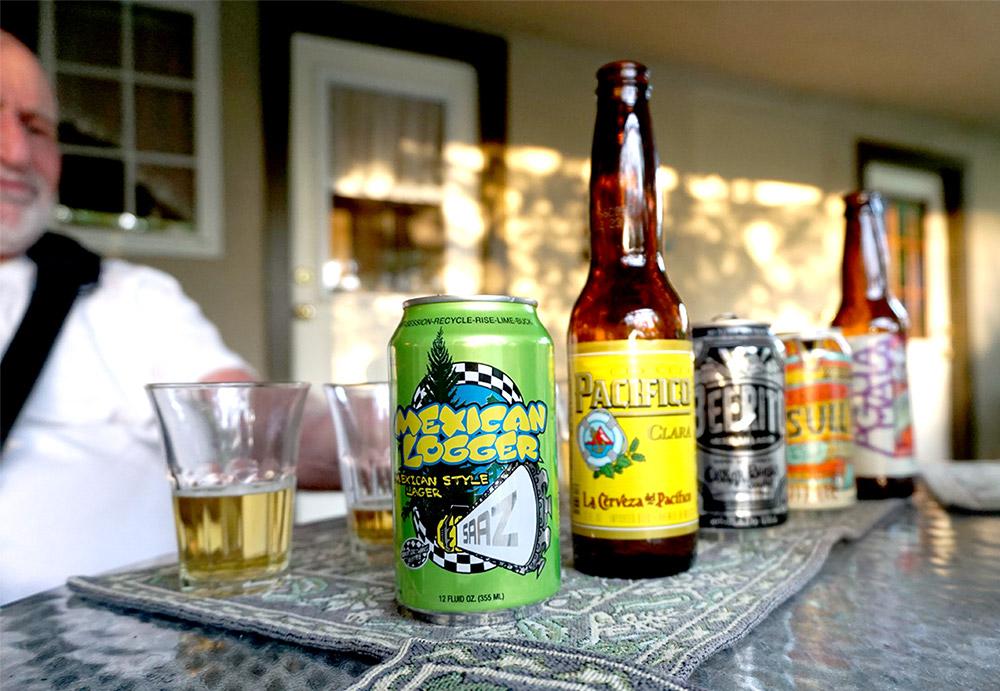 My dad is not your typical dad – he's not the polo shirt wearing, golf loving kind of guy. He probably doesn't own a tie. He also happens to drink Pacifico.
It's not that my dad doesn't have good taste – he likes good (and expensive) wine, not to mention a well-made margarita with good tequila. The fridge is filled with Pacifico because my dad knows what he likes, and what he doesn't. He doesn't like hoppy beers because of the bitterness, but he does like the occasional Firestone DBA. Mainly, though, he likes lagers.
This is where I saw a challenge. With the growing popularity of craft Mexican style lagers, there was an opportunity to try him out on some of the breweries my friends and I usually favor in the hopes that he would possibly make a switch, or at least become more open minded to trying something new. And so we brought along some of the highly rated lagers available to us in Los Angeles, including:
Mexican Logger by Ska Brewing (Beer A)
Beerito by Oskar Blues Brewery (Beer C)
El Sully by 21st Amendment Brewery (Beer D)
Sirena (a Pilsner style) by Cerveceria Agua Mala (Beer E)
…and, of course, Pacifico (Beer B)
The Blind Tasting
We weren't exactly pitting beer against beer as would be done in a traditional blind tasting, but the point was to keep Dad free of judgement because, as it turns out, he's not a fan of canned beers (gasp!).
In terms of color, all the beers but two were straw-colored, true to style for a lager. We threw in a Pacifico into the mix to see if Dad could pick it out, but that turned out to be an easy task since all the beers had their own unique profiles, and we weren't exactly trying to fool anyone about each beer. The point was mainly to see if my Dad liked any of the beers – at all.
Off the bat, Dad knows Beer B is Pacifico. Beer A was just… Okay, a bit watery for him. Beer C (Beerito) had a more Negro Modelo type of boldness to it, wasn't as hoppy as the others. Beer D came off a bit citrusy. Everyone enjoyed Beer E the most, the Sirena by Agua Mala, which was the most different beer of the bunch and is actually a Mexican beer (as in, made in Mexico). Hooray! Dad would enjoy drinking Sirena again.
The Bottom Line
For a dad who knows what he likes and usually sticks to those things he likes, he's pretty open-minded when it comes to alcohol. As long as it's not too hoppy. Also, it's fun to feed Dad a lot of beer.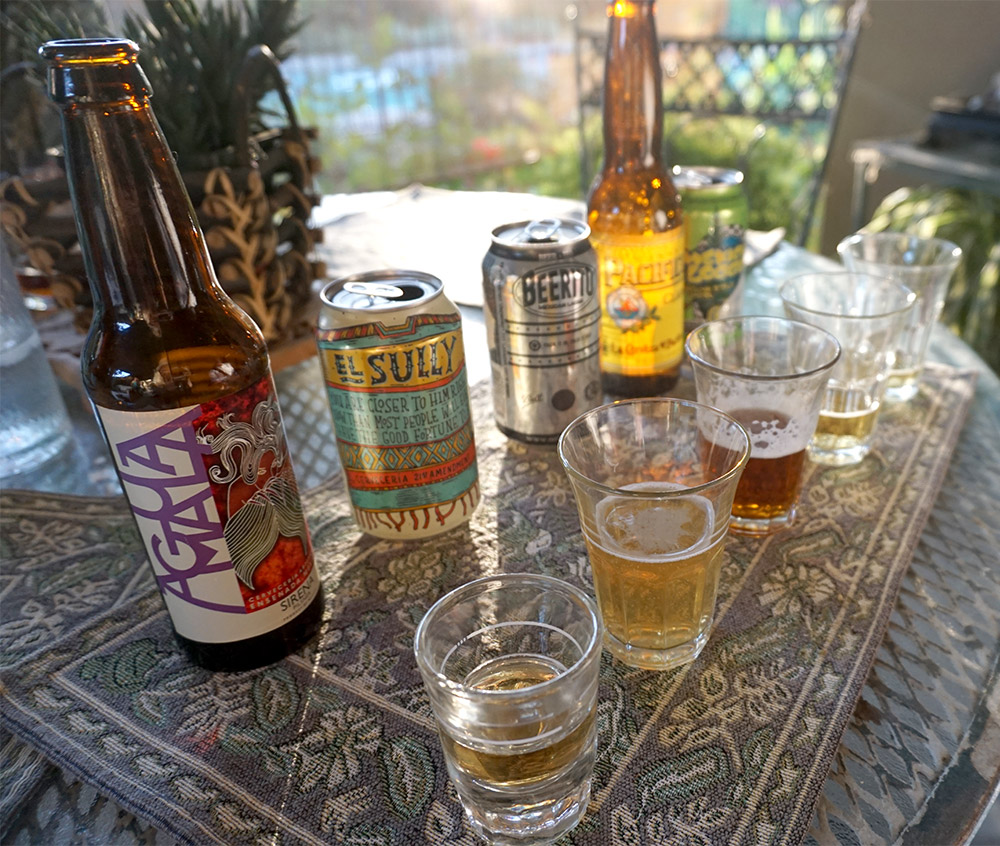 https://girlswholikebeer.com/wp-content/uploads/2016/06/fathers-day-beer.jpg
691
1000
Kelly
https://girlswholikebeer.com/wp-content/uploads/2015/04/GirlsWhoLikeBeer1.png
Kelly
2016-06-16 09:18:34
2016-06-16 09:18:34
Beer my Dad drinks