Beer of the Week: LA Beer Week's Unity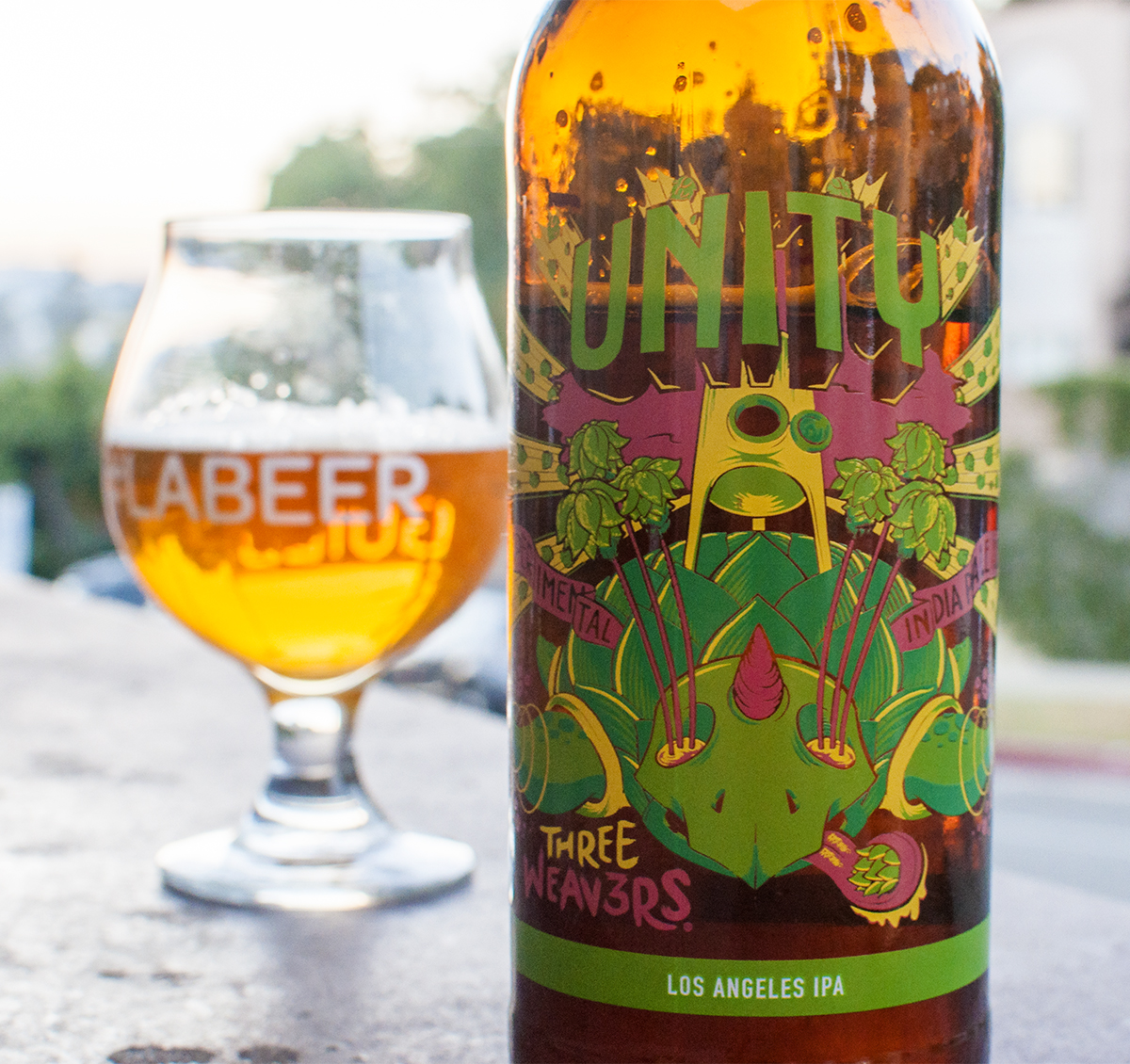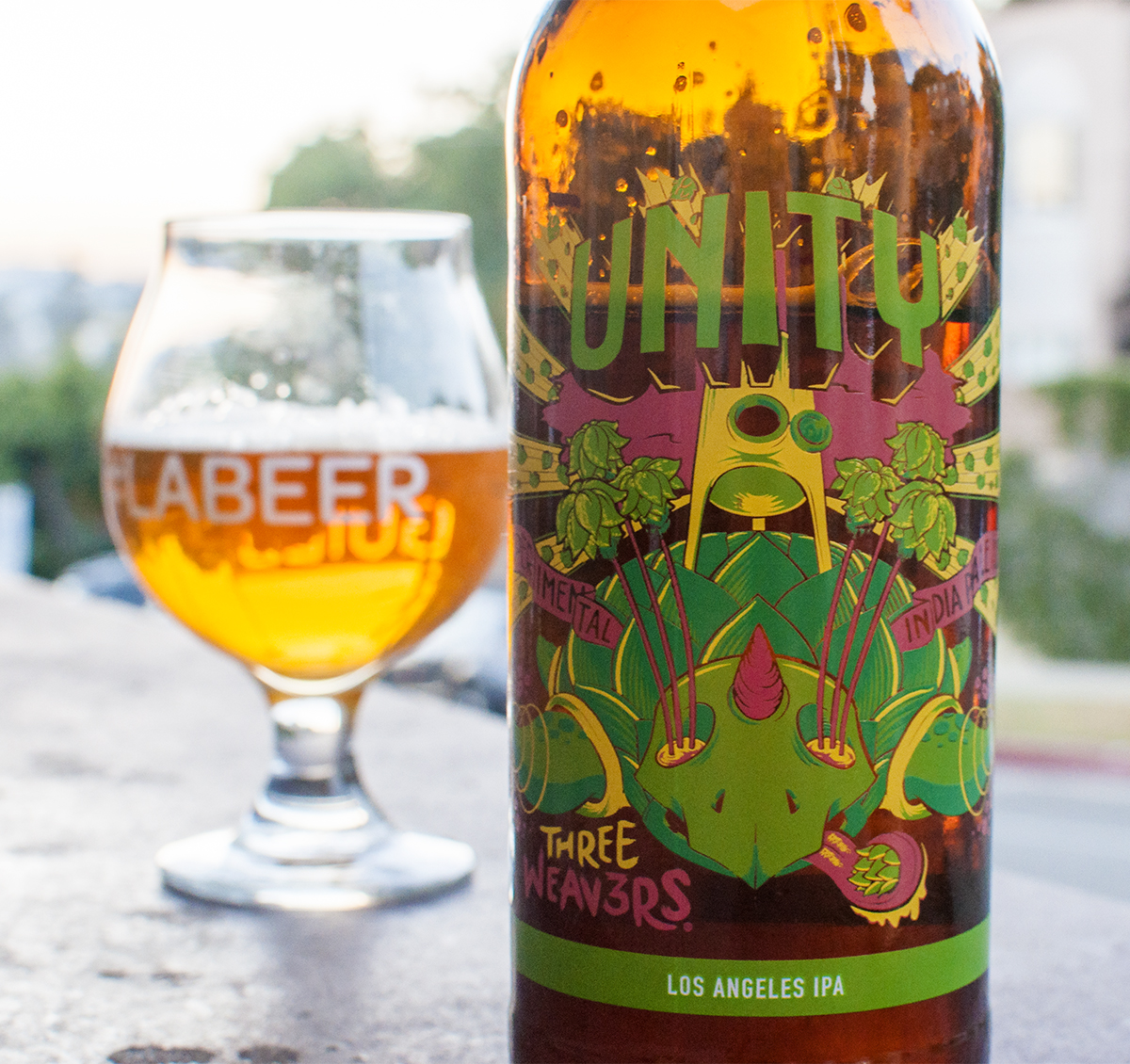 This week's Beer of the Week was chosen for two reasons: 1) It's a rad beer, and 2) It's the LA Beer Week beer, and it's LA Beer Week!
The LA Beer Week Unity beer this year is an experimental IPA brewed by Three Weavers of Inglewood as a 20+ brewery collaboration. It features a hop by the name of HBC522, so new that it doesn't even have an official name yet. Three Weavers brewmaster Alex Nowell describes the hops as having notes of "lemon zest, stone fruit, fruit and a satisfying resinous finish."
John Verive in an LA Magazine article describes this beer as an aggressive "hop bomb," and we agree – it is quite dank on the nose along with some pineapple to it. Hop Bomb and all, it's actually quite easy to sip on even with the 7.4% ABV.
This is the first year in quite a few years the LA Beer Week beer wasn't brewed at Eagle Rock Brewery. There are now over 40 LA breweries that are members of the LA Brewers Guild, which organizes LA Beer Week and the kickoff fest (among other events).
The 22 oz bottle is now on shelves, check your local craft beer bottle shop to get your hands on it.
https://girlswholikebeer.com/wp-content/uploads/2016/06/Unity-Three-Weavers-GirlsLikeBeer.jpg
1130
1200
Kelly
https://girlswholikebeer.com/wp-content/uploads/2015/04/GirlsWhoLikeBeer1.png
Kelly
2016-06-17 08:00:09
2016-06-17 10:52:59
Beer of the Week: LA Beer Week's Unity