A look inside the new (and enormous) Lagunitas Azusa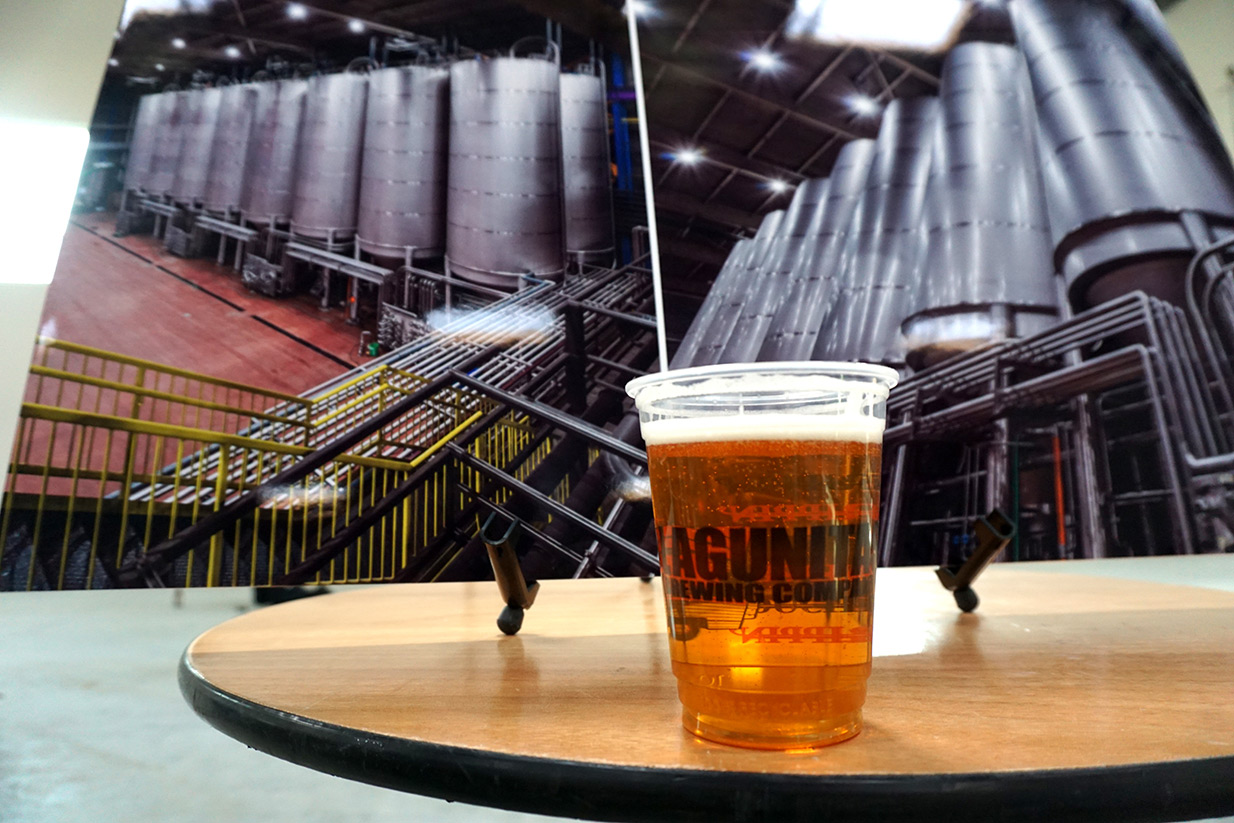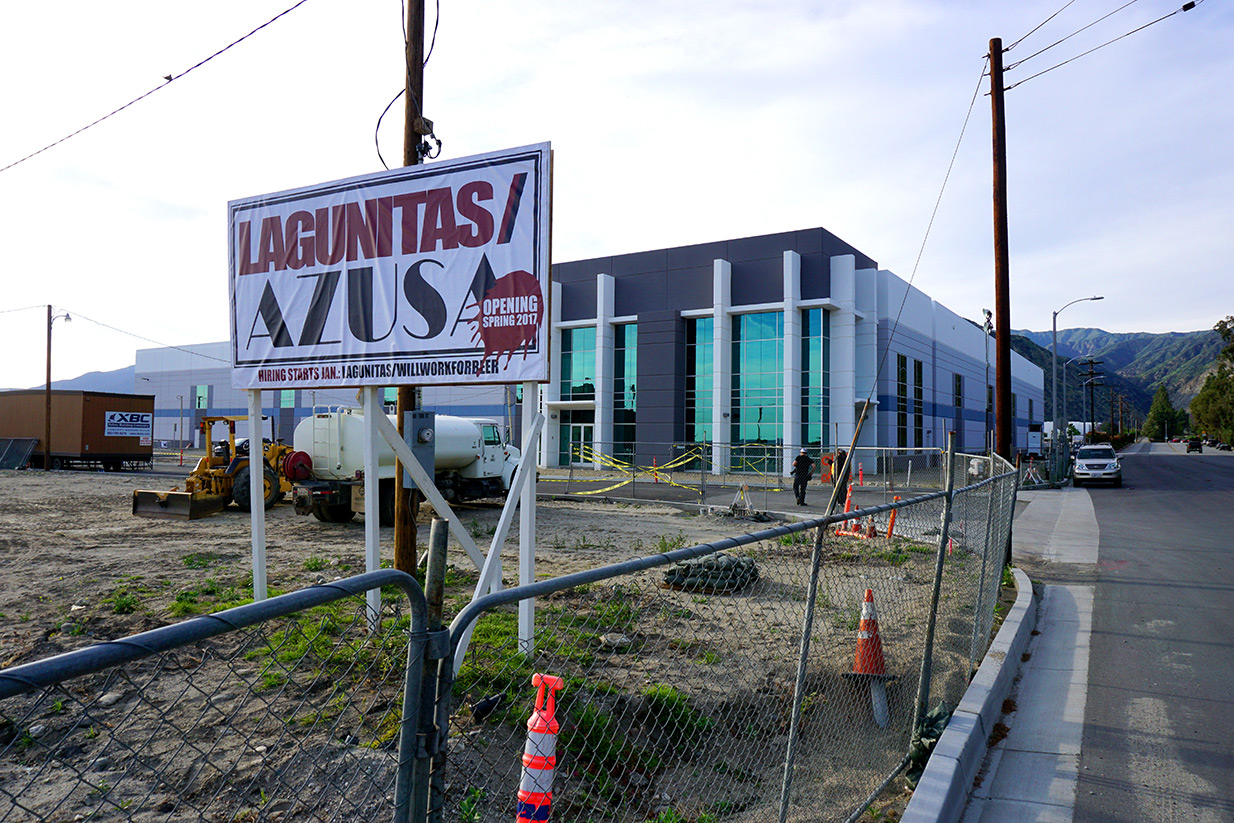 We knew it was coming, but the third Lagunitas brewery is landing in Azusa in a big way.
We recently attended a "sneaky peek" event along with city officials, media and some enthusiastic fans. Word is the link to this small event was leaked out (not-so-sneaky-peek), quickly becoming a big party complete with live music, food trucks and roller derby. And lots of flowing taps with flagship beers and even a small amount of the popular The Waldos' Special Ale.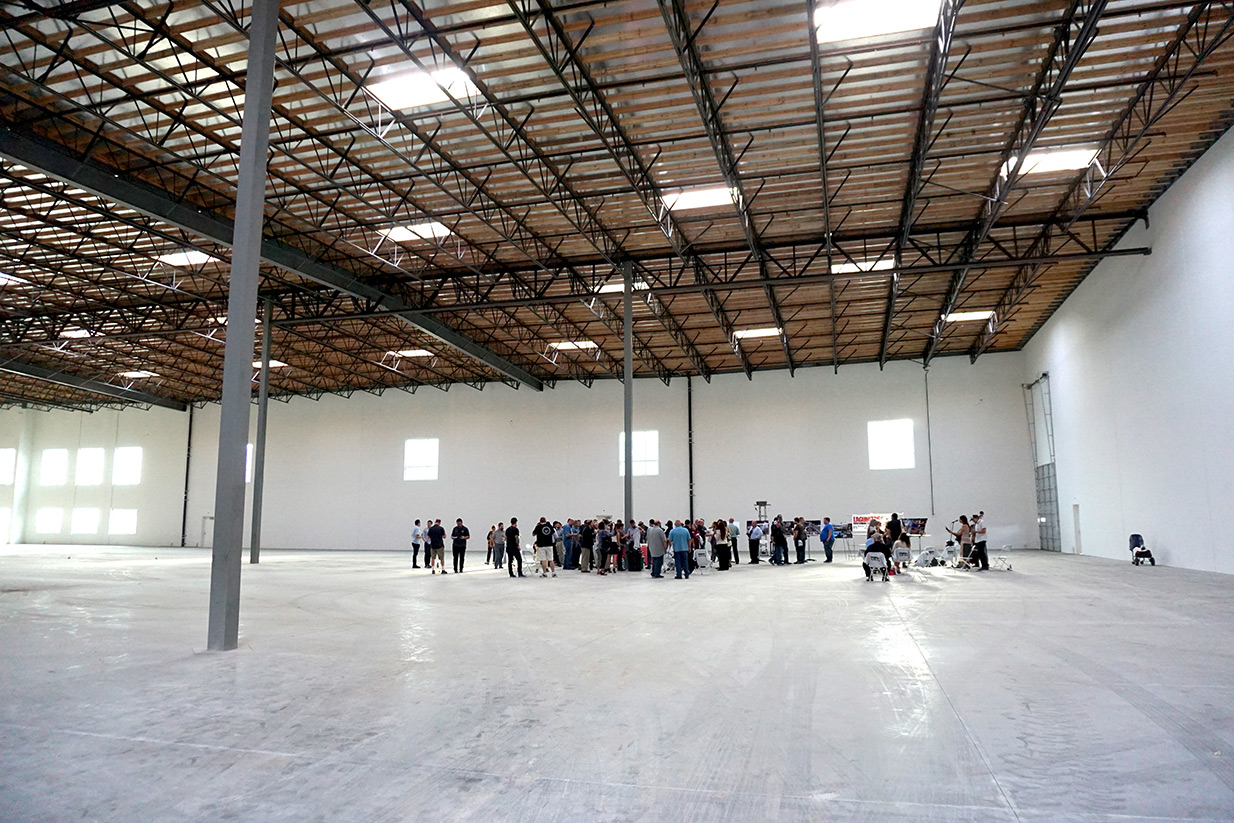 But first, in a little dusty corner of building number two we got familiar with the highlights of the new campus, which will include:
Three 250 BBL brew houses along with high-speed centrifuges for each
12 bright tanks
90 55 foot tall fermenters
An outdoor amphitheater
Barrel-aging program
Canning line
Rooftop beer garden
Swag store
… And more!
Like that other brewery in Azusa (you know, the one off the 210 freeway), Lagunitas will utilize the pure water sourced from nearby San Gabriel mountains, a high quality source the city is very enthusiastic about.
And it's not just about making great beer (although we're obviously a fan). The taproom will be open in about a year with hours looking like Wednesday through Sunday until 9pm. While the taproom will be closed on Mondays and Tuesdays, Lagunitas will provide the space to nonprofits for fundraising – free of charge. Sales from the beer purchased during these events will also go to that nonprofit.
"Our goal," said chief marketing officer Ron Lindenbusch at the media intro, "is to have a genuine connection with everyone we touch. Not just deetle-deetle them." (Insert sexual innuendo here.)
And that they will do in Asuza, which has everything from A to Z in the USA.
https://girlswholikebeer.com/wp-content/uploads/2016/04/LagunitasAzusa4_web.jpg
823
1234
Kelly
https://girlswholikebeer.com/wp-content/uploads/2015/04/GirlsWhoLikeBeer1.png
Kelly
2016-04-28 04:31:35
2016-04-28 04:36:23
A look inside the new (and enormous) Lagunitas Azusa