Golden Road Brewing's newest release is a unique, drinkable IPA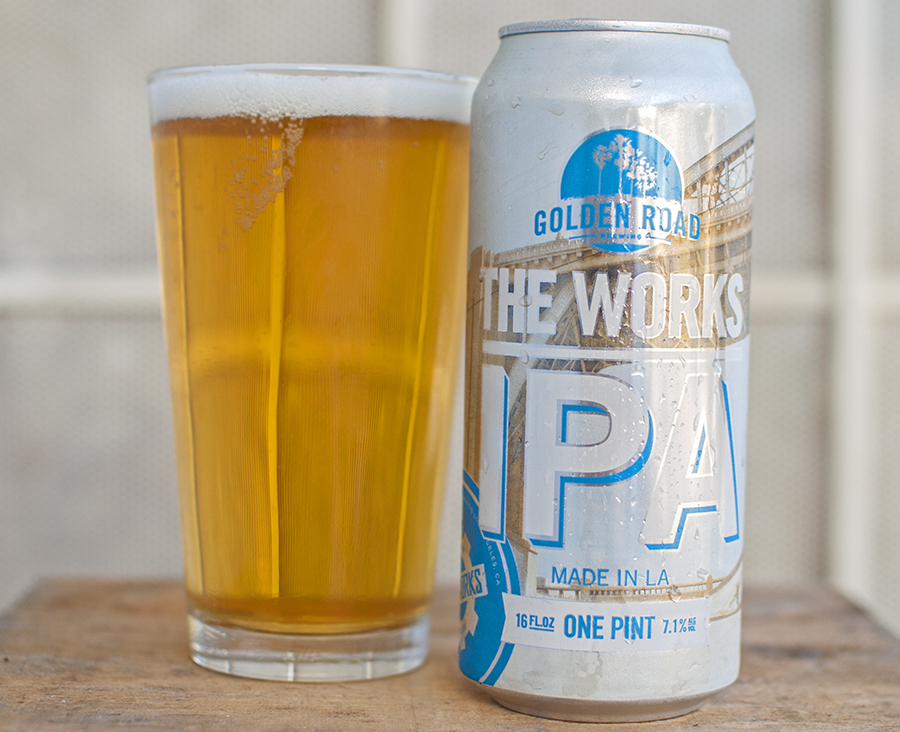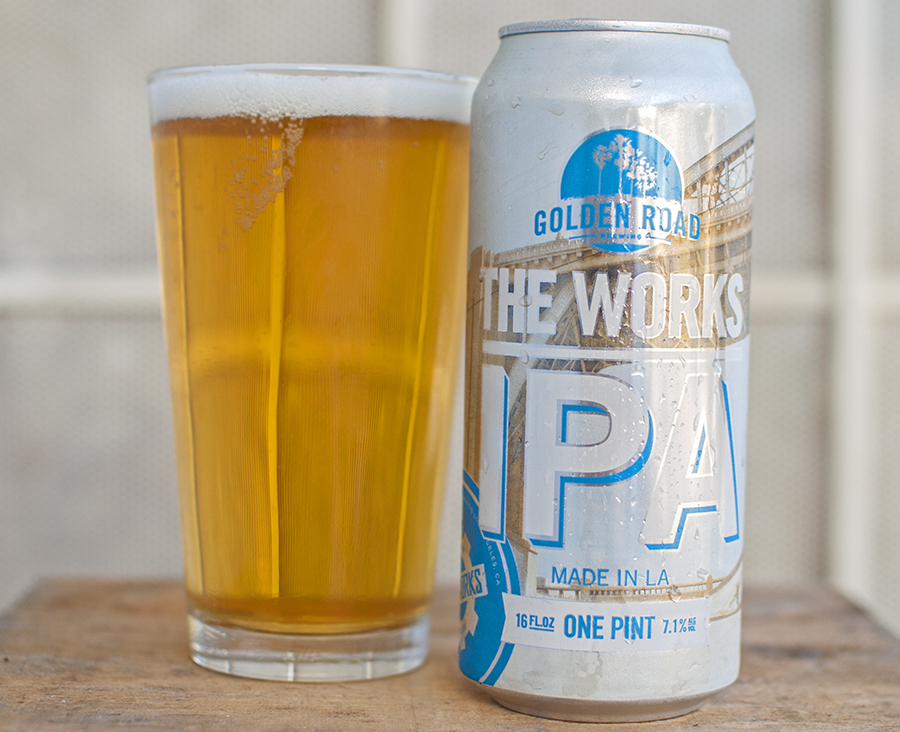 If you ever thought (sarcastically), "Gosh, I wish Golden Road would make another IPA" – you're not alone. The Los Angeles-based brewery's core brands include two IPAs plus at least four others including Heal the Bay and 2020. Do we really need another?
The simple answer: Heck yes! We're in California. And if the IPA tastes good – really, just awesome – then the more the merrier. There are a couple of reasons why Golden Road's newest IPA release, The Works, has me going back for more: First, there's a philanthropic reason behind the beer; Second, the brew itself has a flavor profile that truly stands out.
Making L.A. better
Like Heal the Bay and 2020, The Works is part of the brewery's custom IPA series that benefits a nonprofit organization dedicated to making Los Angeles a better city. For each beer sold, proceeds go to L.A. Works, a nonprofit dedicated to organizing volunteer programs throughout the city (and is LA's largest volunteer program). L.A. Works is truly a special organization that actively creates positive change in our communities.
"L.A. Works and Golden Road Brewery is a match made in hops heaven; both organizations believe in inspiring greater civic engagement. When people enjoy a can of The Works IPA, my hope is they'll think about how to pass on some of that happiness to their neighbors in need."
– Bob L. Johnson, Board Chairman and Founder of L.A. Works., said in a Press Release
Now, about the beer.
To carry on the theme of collaboration, the Golden Road brewing team worked closely together on the recipe, which includes six hop varietals (Mosaic, Equinox, Motueka, Jarrylo, Opal and Saphir) along with Vienna malts. Jarrylo is a Yakima Valley hops with a bit of a Juicy Fruit flavor (which is why the beer can be described as "juicy") and, as John Verive reports in Paste Magazine, "This became the foundation of hop flavor for the new brew, and more tropical character comes from New Zealand Motueka hops."
It's complex and soft – with just a touch of malt body along with the juicy characteristics brought in by the hops, you've got a beer that's incredibly easy to drink. Watch out – it can sneak up on you at 7.1%, but at least you'll be very happy.
How did Golden Road approach making a new IPA that stands out? Check out the latest review in Paste Magazine, where Brewmaster Jesse Houck explains the challenge of making a unique IPA in a world of IPAs.
Where to get it.
I haven't seen much of the four-packs around retail environments outside of the brewery, so I would definitely call and ask your neighborhood spot before getting your heart set on anything. Definitely pick some up at the Golden Road Pub in Atwater Village. If you're beach-side, there's a tap takeover at Simmzy's tonight in Manhattan Beach where there will be plenty on draft. If you see some on the shelves, be sure to snap a photo on Instagram with the hashtags #girlswholikebeer and #theworksipa.
Full disclosure: As a graphic designer and digital strategist in Los Angeles, I work with clients that may be mentioned in my articles. My professional relationships do not affect any of my content decisions, and vice versa. 
https://girlswholikebeer.com/wp-content/uploads/2015/09/TheWorkIPA.jpg
732
900
Kelly
https://girlswholikebeer.com/wp-content/uploads/2015/04/GirlsWhoLikeBeer1.png
Kelly
2015-09-09 12:26:01
2015-09-09 12:26:01
Golden Road Brewing's newest release is a unique, drinkable IPA