Beer blogging adventures with Firestone Walker: Part 2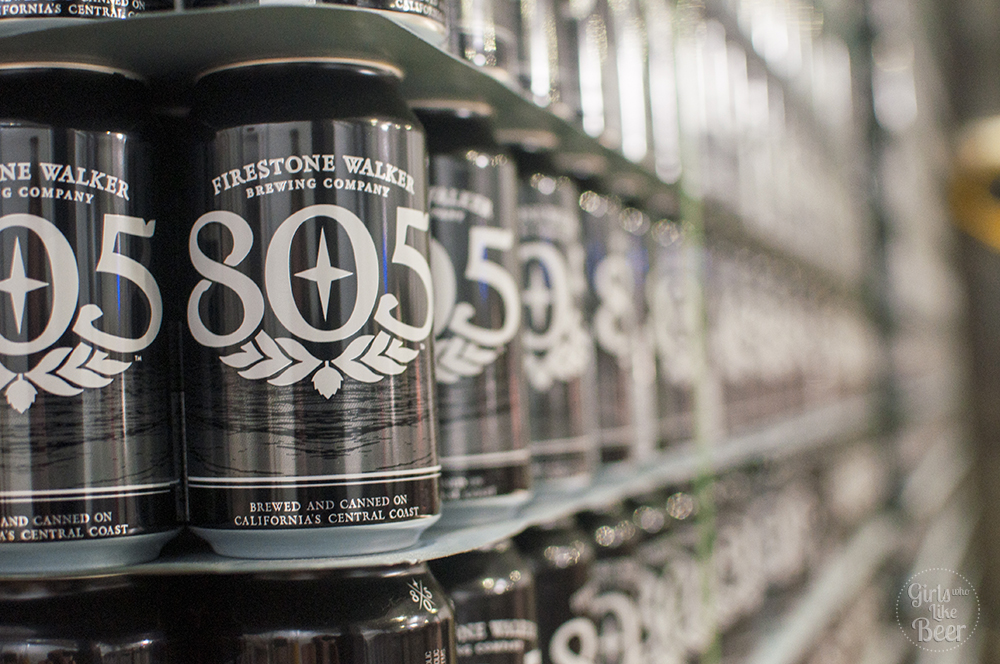 This is part 2 of 3. Read part 1 here.
The morning after our night of glamping in Los Olivos, we board the bus for Paso Robles. My husband wins the award for the first beer cracked, a Stiegl Radler (best breakfast beer ever). Upon entering Firestone's production brewery for a tasting session, the first thing our host Norm Stokes says is, "I apologize up front, but I'm the guy that gives you the bad beer."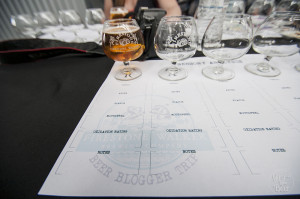 In reality, his job is to make sure Firestone beer is of consistent quality. But for these intents and purposes, we're getting a lesson in sensory analysis.
The first set of beers were loaded with Diacetyl, Dimethyl Sulphide (DMS) and Acetaldehyde. Then a sampling of Union Jack that had been aged 3, 30 and 300 days at different temperatures. As you can probably guess, those that were aged longer and in warmer temperatures lose their aroma almost completely. It makes me feel guilty for not having an extra beer fridge at home.
Sensory analysis is a great way to refine your taste buds, but Firestone does this all the time. Their shelf life is four months, but really should be consumed within a 30 day period. Always, always check those expiration dates!
Next up, head Brewer Dustin Kral once again leads us on a brewery tour; under his term the brewery has gone from a 4-vessel to a 7-vessel brewery. They brew 24 hours a day, six days a week on an automated brewhouse system, which the team likes because they can monitor and maintain quality much more easily.
And that's the question most breweries face: How do you manage huge growth, increasing quantity by maintaining quality and consistency? Firestone has really done such an incredible job managing this all.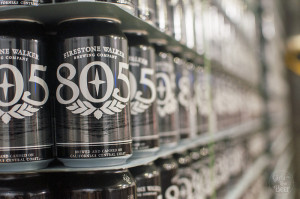 In addition to walking through the brewery's stainless steel innards, we get to see the barrel room once again (which holds 1432 barrels) and the new canning facility with a 30-head filling machine that filles 400 cans per minute. Just what are they doing with this new canning facility?
805 cans! As of May, you can expect to see these cans on the shelves for your camping, beaching, hiking adventures.
Next stop: hop on the bus for a super, top secret destination….
Next up…. Part 3!
This is part 2 of 4. Read part 1 here.
https://girlswholikebeer.com/wp-content/uploads/2014/05/Firestone-Beer-Bloggers29.jpg
664
1000
Kelly
https://girlswholikebeer.com/wp-content/uploads/2015/04/GirlsWhoLikeBeer1.png
Kelly
2014-06-09 20:09:30
2015-04-24 09:31:08
Beer blogging adventures with Firestone Walker: Part 2