Recap: LA Vegan Beer Festival 2014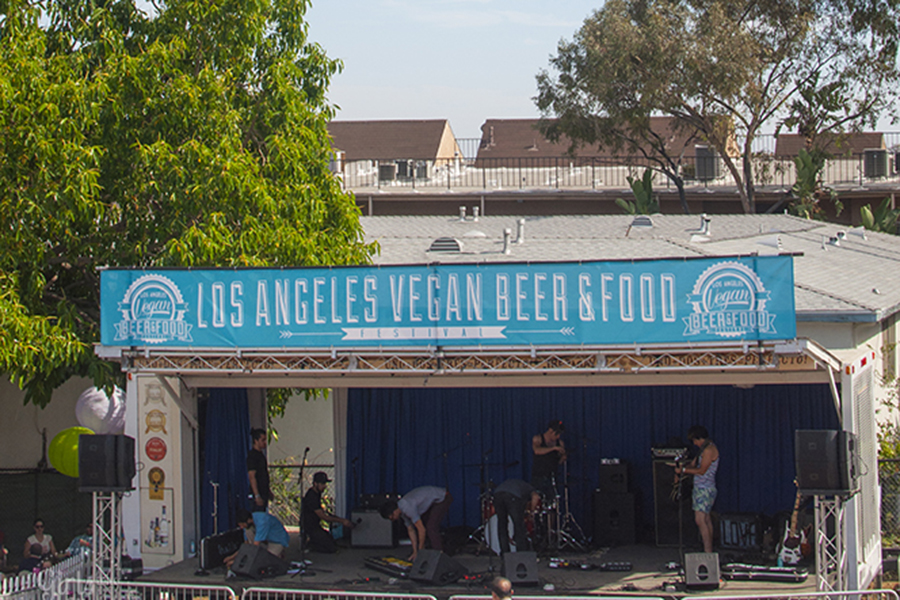 It was quite a warm day on May 17, the day of the Los Angeles Vegan Beer Fest. Just a couple of days prior we hit triple digits, so 85 degrees was quite manageable to say the least!
Apart from the weather, there are a few things that makes this beer festival quite special:
Not too much beer, not too little
You don't get overwhelmed by how many booths you have to visit, how much beer you have to taste. It's a perfect balance of intimate meets abundance. Also, you don't have to go home drunk.
Craft beer geeks love it
You don't have to be a beer blogger to join in on the festival, but craft beer geeks are right at home. I certainly wasn't going to miss Noble's Gosebusters! There was a lot of great beer!
Great crowd
The staff is great, the brewery representation was fantastic, and the crowd seemed fairly lacking in douchbaggery. Cheers to that!
It's Vegan!
The food was fantastic! A lot of great local options. But what's the deal with vegan beer? The short story is that animal products can be used during filtration, and sometimes it's as simple as using milk products (like a milk stout). There are many resources out there if you're curious about what beer is vegan, but you can start here.
We had a great time at the festival, keep your eye out for the next one on the festival website – tickets sell out fast!
https://girlswholikebeer.com/wp-content/uploads/2014/06/featured.jpg
600
900
Kelly
https://girlswholikebeer.com/wp-content/uploads/2015/04/GirlsWhoLikeBeer1.png
Kelly
2014-06-05 22:53:29
2015-04-24 09:34:10
Recap: LA Vegan Beer Festival 2014