A win for lazy days: DoorDash delivered booze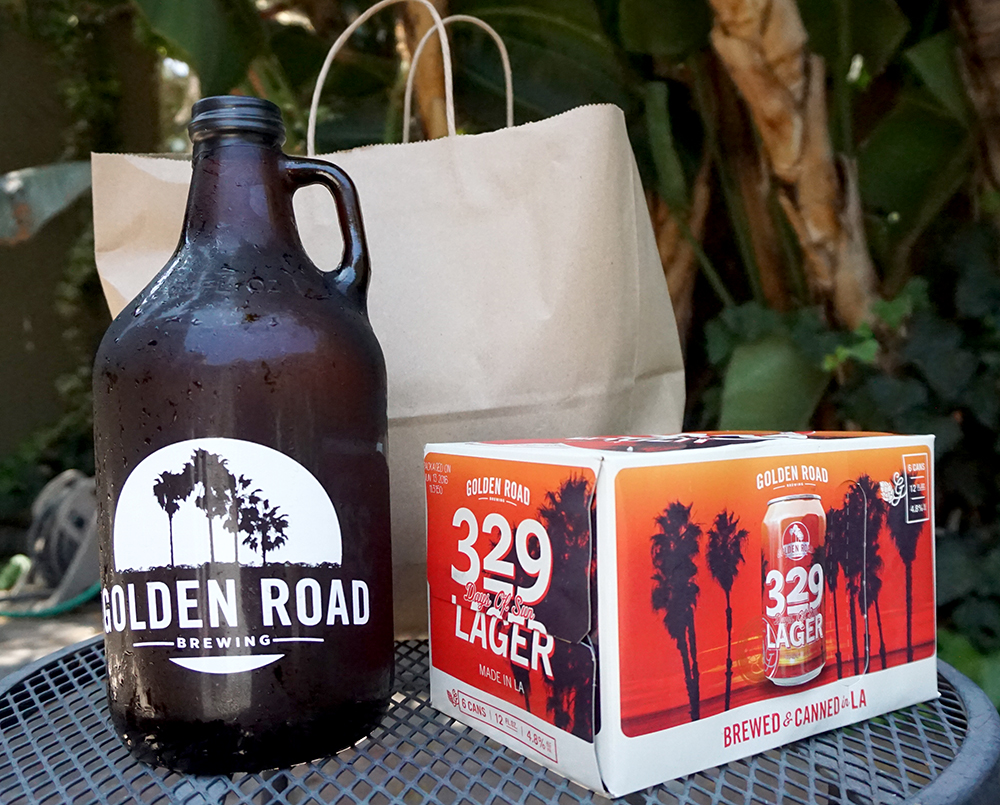 It was a hot Friday afternoon in Northeast Los Angeles. There was a Dodger game that evening and traffic was already backing up all over Los Angeles. I was at a friend's house in Atwater Village, and we were getting hungry – and thirsty.
All we needed to do was open the DoorDash app already on my phone (we are are obsessed with Silver Lake Ramen delivery), click on the little Alcohol tab and all the options in your area come up. Now, if you're outside of a delivery area for a brewery or restaurant you cannot convince the DoorDash app to deliver even if you yell at your phone. My home in Echo Park has a couple of restaurants but no breweries nearby to deliver alcohol. Because I was in Atwater Village at that very moment, the choice was clear: Golden Road Brewing.
Say what you will about Golden Road – the partnership with ABinBev has a lot of people in the beer community and the general public swearing them off. This is an entirely different conversation, so for now I'll excuse myself in the name of convenience and tasty brews (honestly, the Victor Novak brews are fantastic).
We ordered the Turkey Melt, a pretzel, vegan Avocado Tacos, a six-pack of super fresh 329 Lager and a growler of my new favorite session IPA, Wolf Pup, all in all costing $70 (keeping in mind there are delivery fees, taxes and tip). That fed four of us and we had leftover cans for the weekend.
Estimated time of arrival was about 60 minutes, but the delivery driver arrived within 35 (score!). I received text updates for nearly every stage of the process, including that the order wasn't ready at the restaurant even though the delivery driver had arrived.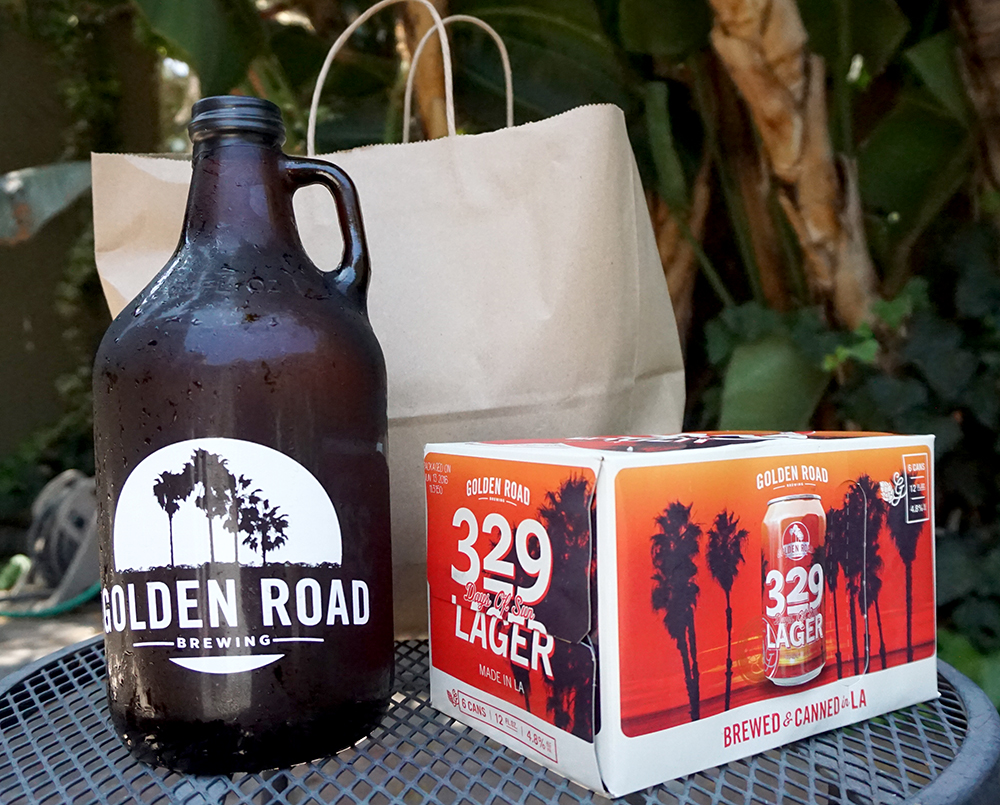 Both the growler and the six-pack arrived cold (it's about a 15 minute drive between locations). The food was warm and though I wouldn't have cared if it was cold – I'm addicted to those Avocado Tacos. I've heard that some breweries do not charge for the growler glass, but in Golden Road's case it was a fee of $8.72 for a 62 oz, plus $15 for the fill up of Wolf Pup. Not bad considering how much time, energy and gas it would have taken to go grab my own. Even better that the beer was super fresh (the 329 was packaged 2.5 weeks earlier) and the Golden Road Pub has a ton of vegan options.
Looking back on the growler delivery, if you're a first time customer of the brewery it makes sense to get one. If you've got a cabinet full of growlers I'd just go with cans or bottles offered.
If there's a next time we DoorDash alcohol to my friend's house in Atwater Village, Stout Burgers & Beers also delivers food and bottles of wine and beer. Hopefully there will be more alcohol delivery options in Echo Park sometime soon, but I'm happy with our local options.
Just remember: You HAVE TO HAVE TO HAVE TO be over 21. If you cannot present proof of age, you'll pay a fine and DoorDash will egg your house (just kidding on that last one).
First time DoorDasher?
Get $7 off your $20 or more delivery using the code GIRLSLIKEBEER
–
DoorDash sponsored this post. Thanks guys! 
As a graphic designer and digital strategist in Los Angeles, I work with clients that may be mentioned in my articles. My professional relationships do not affect any of my content decisions, and vice versa.
https://girlswholikebeer.com/wp-content/uploads/2016/07/DoorDash-GoldenRoadBrewing.jpg
805
1000
Kelly
https://girlswholikebeer.com/wp-content/uploads/2015/04/GirlsWhoLikeBeer1.png
Kelly
2016-07-19 17:10:18
2016-07-19 17:10:18
A win for lazy days: DoorDash delivered booze