A call to support struggling Fresno craft beer bar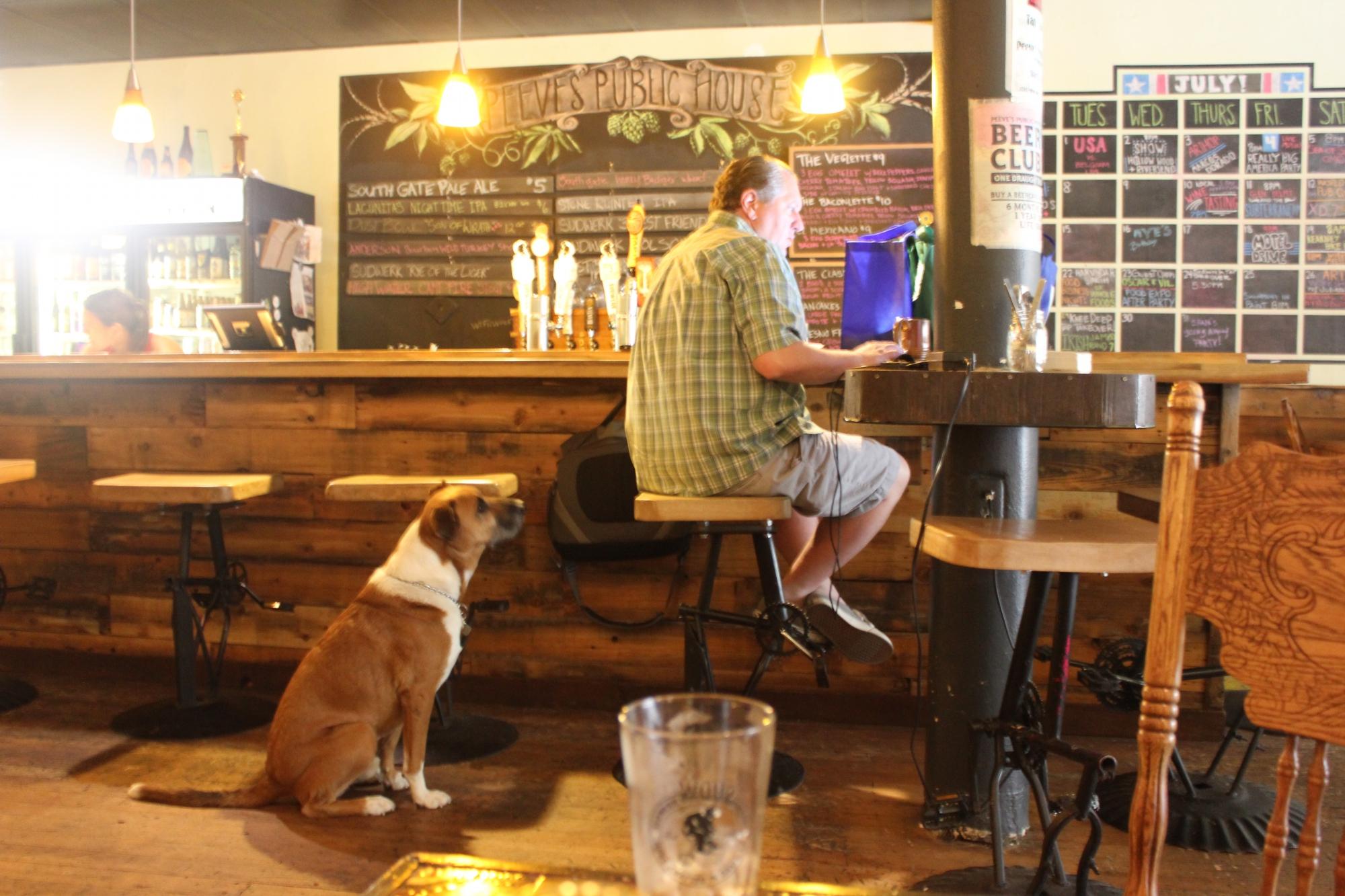 Fresno is not necessarily known as a craft beer destination, but there are a few great places where craft beer has taken the spotlight to serve a growing local demand.
One of those special places is Peeve's Public House & Local Market in the Fulton Mall of Downtown Fresno. You've probably never heard of Peeve's, let alone of a Downtown Fresno, but Peeve's has been known locally as being vital in efforts to revitalize the dusty, economically stunted business district it occupies. Despite their role as local activists and a growing audience of craft beer lovers in many segments of the area population, Peeve's is struggling.
Owner Craig Scharton recently made an unusual plea on Facebook, saying:
Peeve's Public House is in critical condition…. We need about 2,500 extra customer visits in the next month or two. That means people who haven't tried us yet, come on down. We need occasional customers to make one extra visit, or maybe people who had a bad experience to give us another try. Or it means bringing a friend or two with you or ordering boxed lunches for your next office meeting. If one-fifth of the people who like us on Facebook do this, I think we'll survive.
He cites some of the issues as being increased costs with insurance and minimum wage along with falling revenue.
Our primary resource is our community. That's why I stepped in to open Peeve's Pub in the first place. I saw that a great community had been developed at Fresno Brewing Company. When the owner told me he was closing, my first thought was "Oh, no, we can't take a step backward." I'd never run a restaurant before, but I put my savings into keeping this community of downtown-loving people together and into making it grow…and it has. The community has responded and we have grown.
We've been there on several occasions and enjoyed many a brew from a great taplist. The business goes above and beyond for its community, is generous in so many ways and deserves the support. If you know anyone in the Fresno area, tell them about Peeve's!
1243 Fulton Mall, Fresno, CA 93721
(559) 573-5735
peeve@peevespub.com
https://girlswholikebeer.com/wp-content/uploads/2016/01/peeve-s-public-house.jpg
1333
2000
Kelly
https://girlswholikebeer.com/wp-content/uploads/2015/04/GirlsWhoLikeBeer1.png
Kelly
2016-01-26 22:14:13
2016-02-12 11:03:08
A call to support struggling Fresno craft beer bar