LA's newest brewery is a wild, barrel-aged fantasy come true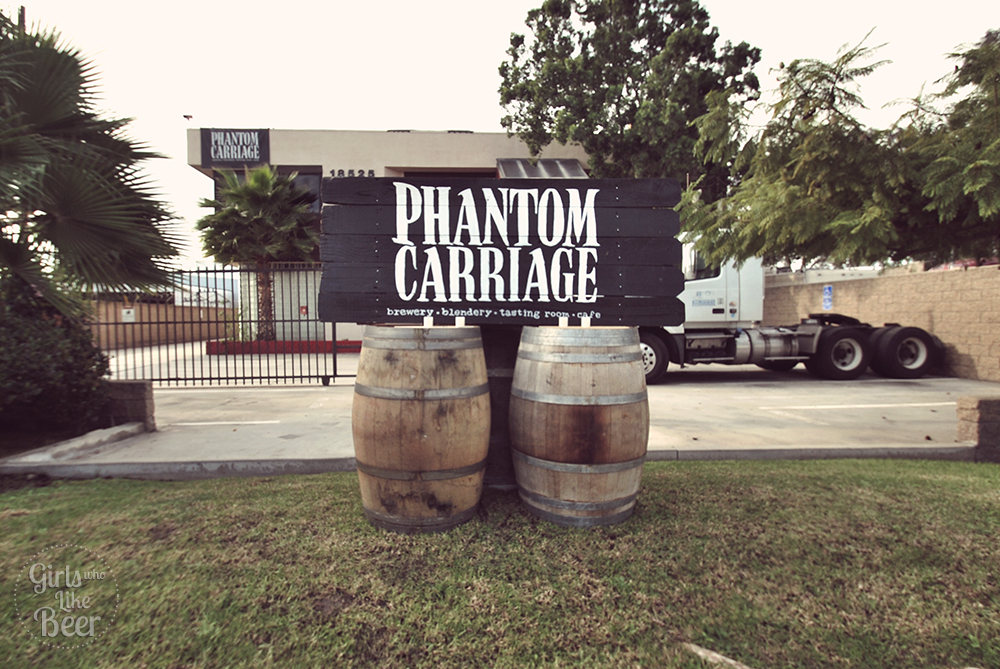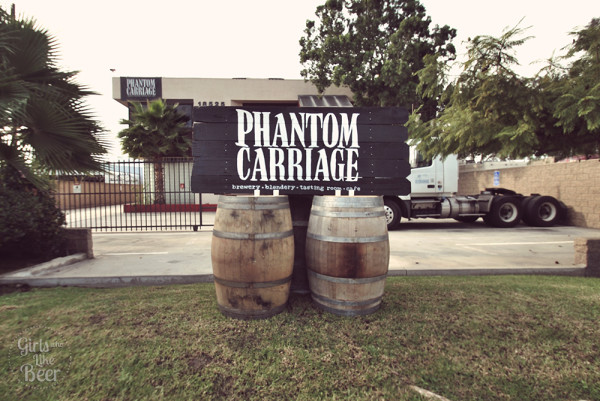 Phantom Carriage Brewery may have opened somewhat quietly last December, but this weekend they are making things official with a grand opening celebration that will bring beer lovers from all over to the lovely city of Carson. The brewery is one-of-a-kind as it focuses on barrel-aged wild ales, and they do it well – really darn well.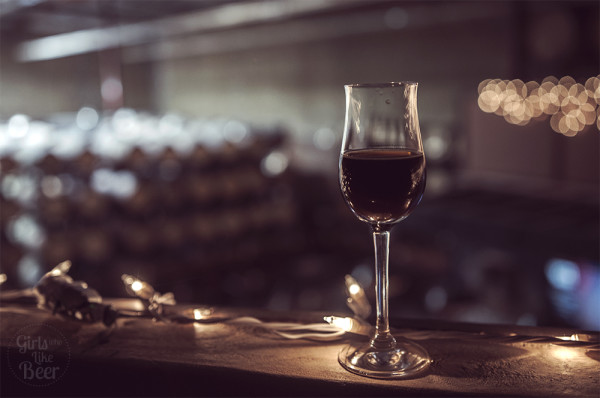 Named after a 1921 Swedish horror film (known to be the first movie to use special effects), the décor is themed around a spooky, ghostly vibe but not in a Disneyland kind of way. Stacks of 300 barrels tower over the dining area with the brewery (where the magic happens) just around the corner. A couple of rooms off the dining area include the laboratory, a "barrel guild" that will house the future reserve society and a dimly lit horror film screening room aptly named the "Phantom Theatre."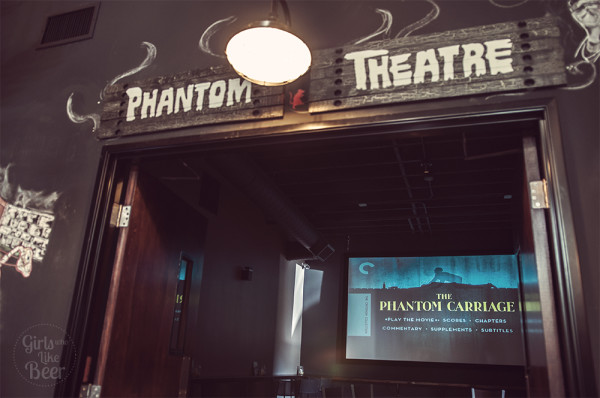 The brewery has been years in the making with head brewer Simon Ford and founder Martin Svab. Brendan Lake, formerly of The Dudes' Brewing, joins the duo as assistant brewer. It took about a year to build out the 10,000 square foot building – they tore apart just about everything to turn it from a mint conditioning business into the brewery it is today.
While they've got just about everything figured out – opening hours and the menu – there are a few things that they'll be rolling out this year. Growlers will be available in a couple of months but don't count on filling up any of the sours – those will be bottled and available for on-site purchase later this summer. Currently the taplist has a few Phantom Carriage beers with special guest taps, but the goal is to have 10 of the 13 taps Phantom Carriage brews.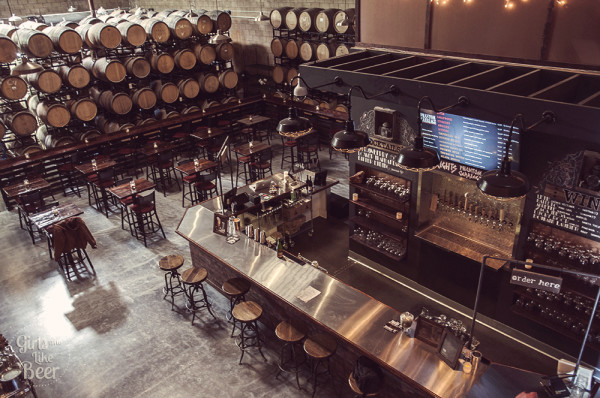 The café menu features a variety of smoked meats and homemade pickles, vegetables and sauerkraut – they call it Czech-style with a "hillbilly" twist. There are rave reviews for the Brisket Sandwich and the Smoked Turkey Sandwich (my personal favorite, so far), but the green salad, Jar of the Living Veg (pickled farmhouse veggies fermented with lacto) and pretzel are also incredible options. Everything is made to compliment the beer – for instance, the Lugosi as made in Syrah barrels which they also use to make their ice cream sandwich (hello, perfect pairing!).
While you can't (yet) take anything to-go, the walk-in cold storage hosts about 100 bottles of delicious and rare beers that you can pop open with your meal.
Speaking of beer – everyone should be clamoring over Lugosi, a 12.8% barrel-aged wild sour quad, and Muis, a respectable 6.5% brett Belgian-style wild blonde. If you like a lighter touch, try Leapwood, a nice and dry French-style session saison, or Ambler, a malty country amber ale. Cushing rounds things off nicely at 11.1% and is a barrel-aged strong golden sour.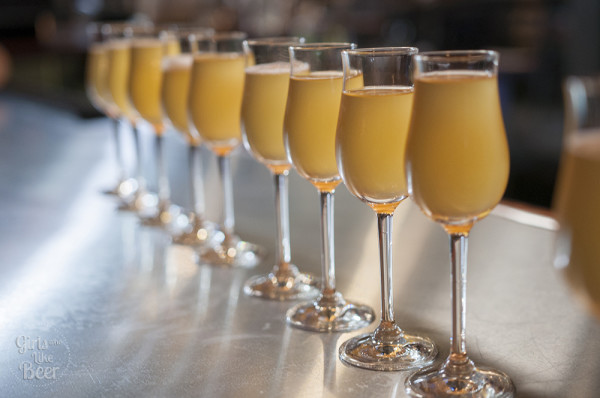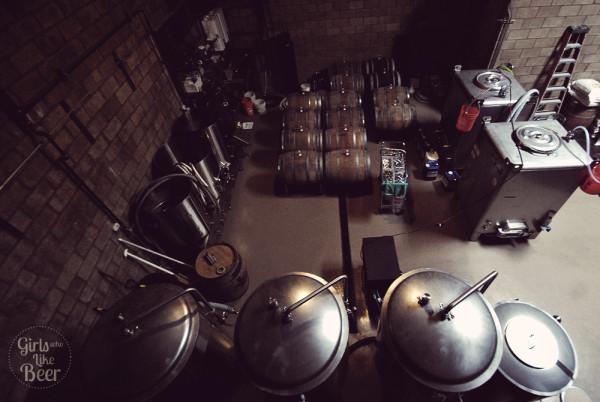 For the grand opening this weekend, there will be 10 Phantom Carriage beers on tap, including a new special barrel-aged release. Food specials will be available along with some rare guest beers. See you there on Saturday, March 7 starting at noon.
Phantom Carriage Brewery is located at 18525 S. Main Street in Carson, CA and is open Tuesday through Friday, 11:30am to 10:00pm, Saturday from 12:00 noon to 10:00 pm and Sunday from 12:00 noon to 8:00 pm.
https://girlswholikebeer.com/wp-content/uploads/2015/03/PhantomCarriage1.jpg
669
1000
Kelly
https://girlswholikebeer.com/wp-content/uploads/2015/04/GirlsWhoLikeBeer1.png
Kelly
2015-03-06 13:27:48
2015-04-23 01:19:58
LA's newest brewery is a wild, barrel-aged fantasy come true