Adventures in craft Mexican beer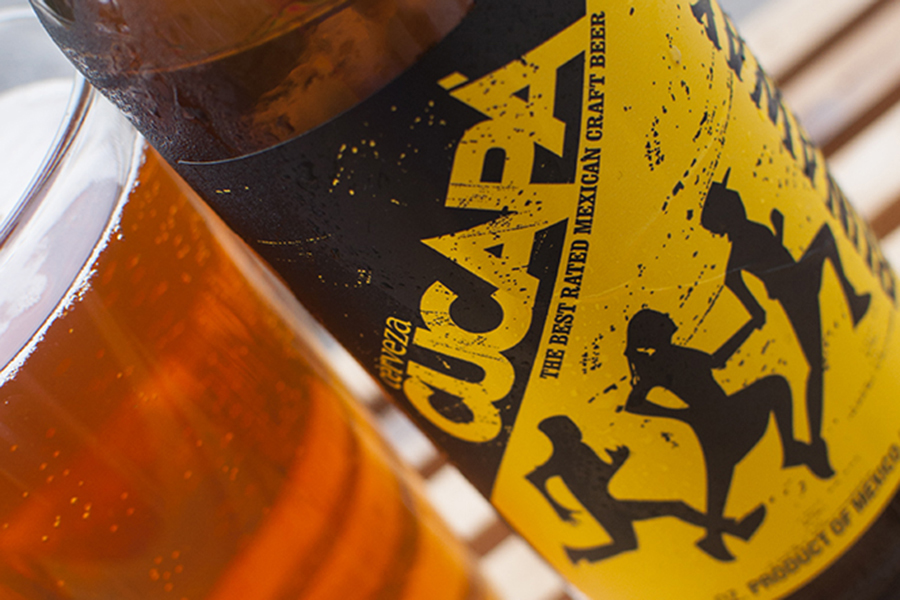 In celebration of Cinco de Mayo on Sunday, we hit up some of our favorite margarita recipes. But after noticing case after case of Mexican beer fly off the shelves of the grocery store, we were on the hunt for some actual cerveza artisanal.
A recent vacation to Baja California revealed that it's a little tough to get craft beer in Mexico, but it seems like it would be a natural thing that would happen. Unfortunately the big beer companies, FEMSA and Grupo Modelo, own a huge duopoly over the business of beer permitting, and own all the hops and even the politicians in the country.
But there's hope – thanks to the refined tastes of San Diegans when it comes to beer, there are Mexican breweries congregated around the California border delivering some pretty awesome Mexican craft beers (on the border they have the access to hops from the States and the audience for it). While we didn't find any in San Felipe on our trip, back in Los Angeles our favorite spot, Sunset Beer in Echo Park, had just gotten in a shipment of real Mexican craft beer!
Cucapá, one of the first micro breweries in Mexico. Located in Mexicali (the border town to drive through if you don't go the Tijuana route), the brewery opened in 2002 and then a bottling plant in 2006. Originally it caught my attention because of the labels, which do sport some potentially offensive imagery (see photo).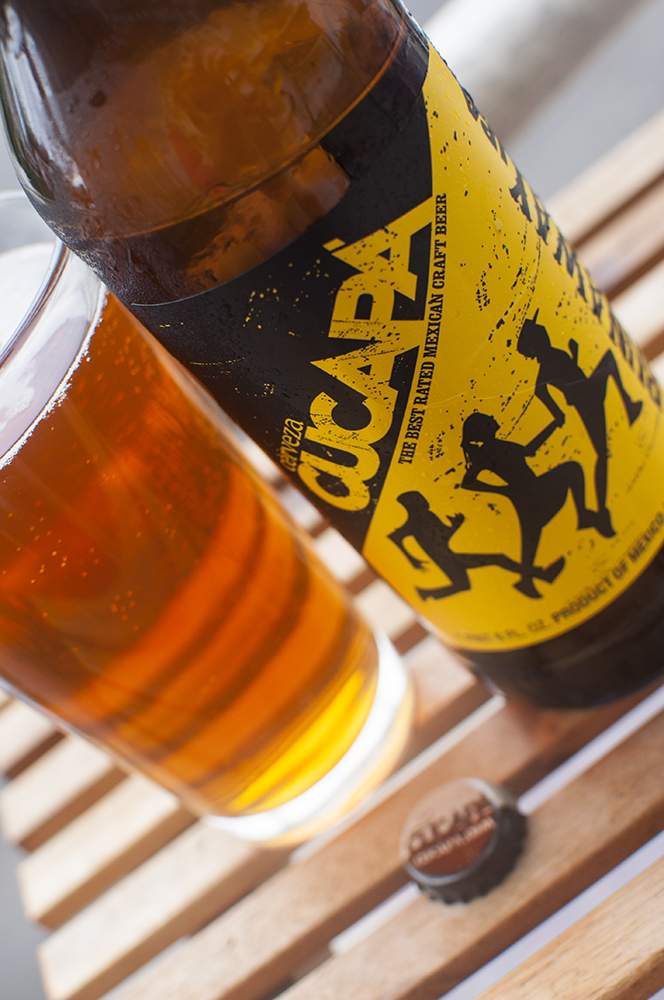 Cucapá offers a variety of beers, including the Runaway IPA (pictured), Chupacabras American Pale Ale, La Migra Imperial Stout, and more. The Chupacabras Pale is full-bodied, crisp, has a nice citrus aroma, and pours a very light amber. The Runaway IPA is similar in that it has similar characteristics, but has that nice bitterness of the hops. Both are very drinkable, and gives you what you would expect when Mexican beer meets craft beer.
There are also some other craft breweries around the peninsula, including Baja Brewing Company in Cabo San Lucas, and a couple in Tijuana. If craft Mexican beer is your thing, the next fest is the Expo Cerveza Artesanal on May 18 and 19 this year.
I've also heard some rumblings of microbreweries taking on Mexican-style pale ales, but other than a taster of Sequoia Brewing Company's Del Oro (unfortunately it tasted like liquid tortilla chips) we haven't had much experience.
https://girlswholikebeer.com/wp-content/uploads/2013/05/Cucapa-featured.jpg
600
900
Kelly
https://girlswholikebeer.com/wp-content/uploads/2015/04/GirlsWhoLikeBeer1.png
Kelly
2013-05-06 22:42:01
2015-05-05 14:13:21
Adventures in craft Mexican beer