Beer festivals worth traveling to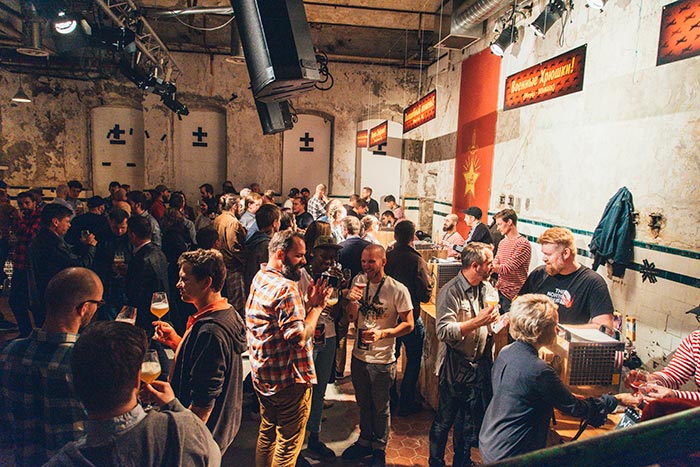 There are so many amazing beer festivals out there, but how far would you travel to taste the finest beers around the world? From California to Norway, here are five of the best beer festivals worth hopping on a plane for.
---
Festival of Funk
May 25, 2019 in San Diego
https://www.instagram.com/p/Bi-FWQjlVma/
Now that beer fest season is in full swing, Modern Times Beer is luring beer lovers down to San Diego for an innovative festival featuring (you guessed it) FUNKY beers. Sours, saisons, wild, exotic and innovative beers are being celebrated, with over 40 breweries on deck from around the country, including favorites like Crooked Stave (Colorado), Holy Mountain (Washington), Cellarmaker (California), J. Wakefield (Florida), Sante Adarius (California), Other Half (New York), and Arizona Wilderness (Arizona) – plus more!
VIP tickets are $90 and General Admission is $60. Tickets and more info can be found here.
---
Firestone Walker Invitational Beer Festival
June 1, 2019 in Paso Robles, CA
It might be wine country in Paso Robles, but Firestone Walker brings the best of the best in beer to the Central California farm town in one of the country's favorite festivals. In fact, it sells out all 3,000 tickets within moments of the launch – that's 3,000 people willing to brave the often 100+ degree heat to stand in line for… Beer.
But not just any beer. Unique and innovative beer from over 50 breweries from around the world bringing beers not often (or ever) available outside of the taproom. Think 3 Floyd's Dark Lord, Cherry Bomb Diffused from Garage Project, magnums of Russian River's Sanctification. There's also an interactive element to the festival organization with brewer panel discussions, food and beer pairings, live music and special timed tappings and corkings throughout the day.
---
Shelton Brothers Festival
October 4-5, 2019 in Buffalo, NY
A traveling beer festival with a new location around the United States each year, Shelton Brothers Festival is a truly unique and exception experience – especially if you like rare European beers.
Shelton Brothers is an importer and distributor of small batch beers and ciders from around the world. The festival is a result of the relationships the company has built internationally, giving festival goers the opportunity to meet legends like Cantillon's Jean-Pierre van Roy and Brouwerij 3 Fonteinen's Armand De Belder.
When the festival came to San Pedro back in 2014, we spend two days wandering the floor making sure to absorb all the coveted and lesser-known beers brought to Los Angeles – many for the first time ever. It's an epic experience that is worth a plane ticket, no matter where they go.
This year's city is Buffalo, NY in the fall. While the brewery list hasn't yet been announced, VIP tickets are already sold out.
---
What's Brewing
October 18, 2019 in Stavanger, Norway
If there's anything I've learned about traveling, it's to plan your vacations around beer festivals. Sure, everyone says to go to Oktoberfest in Germany, but there's a world-class beer festival in the city of Stavanger, Norway that will just Blow.Your.Mind.
What's Brewing is held at the historic Tou Scene, a former large brewing company turned cultural arena for a variety of artists and productions, the beer festival welcomes around 40 breweries from 14 countries with about half of the breweries being new to the fest this year. Each year's theme changes and is integral to the unique experience – the 2017 fest was a socialism theme, complete with your own beer passports, a Russian choir singing in the halls, soldier costumes and propaganda style graphics throughout the entire fest.
Be sure to stick around for the after party, but leading up to the fest weekend there are also a variety of fringe events at craft beer bars like Øst, Bøker og Børst and På Kornet. It's basically Norwegian Beer Week!
Pro tip: This is one you'll want to save up for. Alcohol laws in Norway are quite strict, so the festival format differs slightly from those in the US. A ticket to What's Brewing includes entry, but not the tokens required for a taster. And although Norwegian Kroner are not cheap to buy with US dollars, this festival is worth every penny.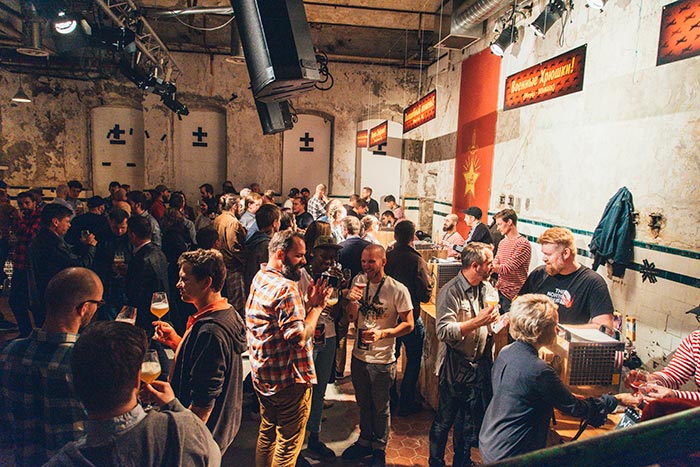 ---
WakeFest Invitational
February in Miami, Florida
The anniversary party and invitational put on by J. Wakefield Brewing has one of the best reputations for putting on a highly exceptional festival.
Boasting 120 independent craft breweries including many of the world's best for about 2200 attendees, WakeFest will give anyone a good reason to escape the February winter weather and buy a ticket to Florida. Although this last festival highlight on this list is not one I've personally attended, I'm looking forward to planning a visit to Miami in 2020.
https://www.instagram.com/p/Bte-6rDhnxS/
---
Did we leave out your favorite festival?
There are a TON of amazing beer fests that simply cannot all be covered here – tell me about your favorite in the comments!
https://girlswholikebeer.com/wp-content/uploads/2019/05/WhatsBrewing_GirlsWhoLikeBeer.jpg
467
700
Kelly
https://girlswholikebeer.com/wp-content/uploads/2015/04/GirlsWhoLikeBeer1.png
Kelly
2019-05-21 12:23:20
2019-05-24 11:46:45
Beer festivals worth traveling to